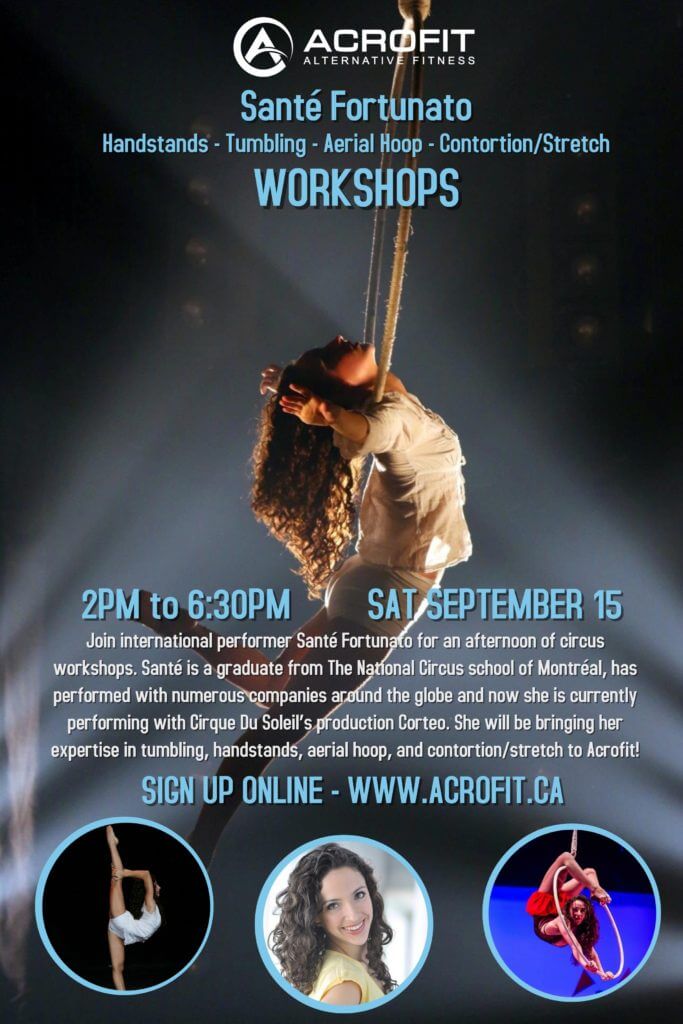 Date:
Saturday September 15, 2018
4 Workshops available
2PM-3PM : Tumbling
3PM-4PM : Handstands
4PM-5PM : Aerial Hoop
5PM-6:30PM : Contortion/Stretch
Prices:
$40 - 1 Class ($52 for Contortion/Stretch)
$70 - 2 Classes ($82 if one class is Contortion/Stretch)
$105 - 3 Classes ($127 if one class is Contortion/Stretch)
$150 - 4 Classes
Ages 13+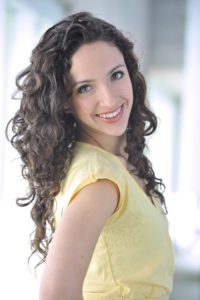 Santé D'Amours Fortunato, a Portuguese and French Canadian, began her professional career as a dancer at the tender age of 12 in Vancouver where she grew up.
In 2011, she received her CEGEP College Diploma from the National Circus School, Montreal majoring in hula hoop, minoring in contortion and aerial hoop.
In 2011 she left for Venice, Italy as a Specialty Act for 6 months with Celebrity Cruises.
She has never forgotten her passion for dance and can be seen dancing in the 2012 movie "Mirror Mirror" featuring Julia Roberts.
She was featured on the TV Show, "La Vie est un Cirque'TV5monde" in 2011 as a hula hoop soloist, and in 2012 as a contortionist. In 2013 she was featured as a hula hoop Soloist on the Brazilian TV Show Altas Horas, Globo. In 2014 she was invited as a hula hoop soloist on German TV for Das Supertalent.
In 2012 Santé discovered the fabulous scenes of Varieté, and enjoys her time performing in Germany. She has worked for companies such as Varieté et cetera, CafeHahn, Tigerpalast, GOP varieté, etc.
The past few years Santé performed in China, Italy, Switzerland, Slovenia, England, Germany, Austria, Spain, France, Caribbean, USA, Canada, USA, United Arab Emirates, South Africa and Brazil. She enjoys sharing her passion with the world, and is currently on tour with Cirque du Soleil Corteo as a hula hoop soloist, and aerialist in the chandelier act.